This post may have affiliate links, which means I may receive commissions if you choose to purchase through links I provide (at no extra cost to you). Thank you for supporting the work I put into this site!. Read my full disclosure here.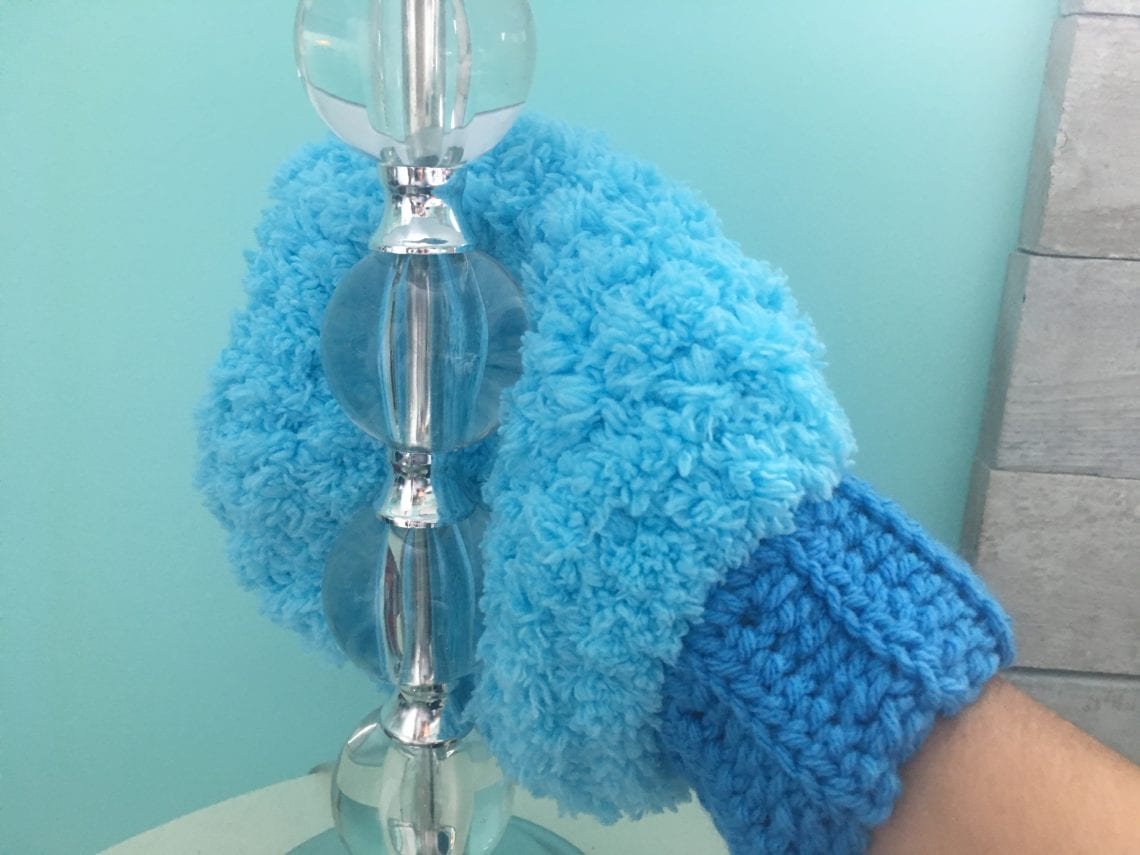 Dust It Off Dust Mitt Crochet Pattern
Now This Is Useful!
When I say this crochet dust mitt is useful….. I am being a bit cheeky! It's useful in two ways, I'll let you decide which way is the best way!
Reason One, This Mitt Is A Must:
It does an ahhhh-mazing job of collecting dust and hair, and not just pushing it around aimlessly, much like kids do when they are trying to find their missing shoe when you're already 10 minutes late. This dust mitt will work for you! You can just move your hand around all la-de-da, in fact you could totally have fun imitating the kids when they're shoe searching, I won't judge!
It's kinda crazy, though, how much work you don't have to do, because the fuzzy, polyester yarn used to make the Dust It Off Dust Mitt is like a literal dust and hair magnet. If you've ever worked with the Pipsqueak or similar yarn, you know what I'm talking about!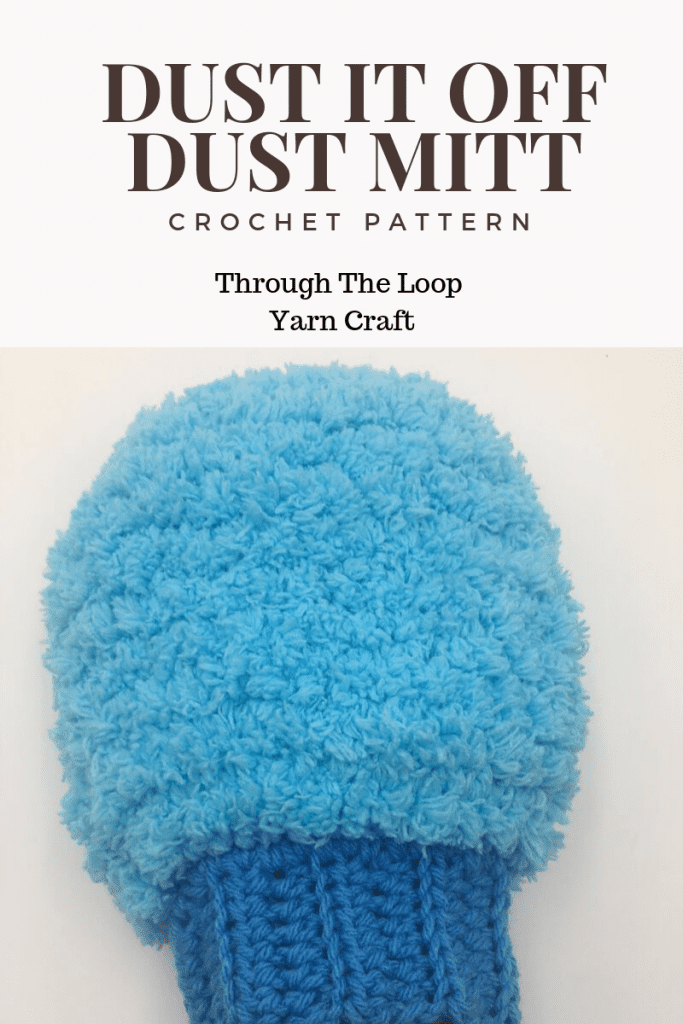 Reason Two, This Mitt Is A Must:
This reason is probably my favourite, you can make a bunch of dust mitts, in a bunch of colours to give as gifts, or help bulk up your fair stock; I mean everyone needs a good duster, right?! So, while your are busy crocheting happily along you don't have to dust! Amiright?!
Exactly, what better reason to procrastinate your dusting than by creating a new dust mitt, that, in the end, won't really make it seem like you're dusting at all! Win-win!
Pattern Details
The Dust It Off Dust Mitt crochet pattern is beginner friendly. Don't be nervous if your worried about working with fuzzy yarn, I've included photo tutorials and my tips and tricks for working with this type of yarn.
Once you read through the tips, you'll get the hang of the fuzzy yarn, you'll be whipping them up quickly, and we all love the quick makes for gifts and fair prep! This dust mitt can work up in about 20-30 minutes!
FUN TIP: One of my fab testers also made these mitts up with velvet yarn!
You can purchase the premium ad-free PDF Crochet pattern on:
Tools You'll Need
Approx. 55 yds of polyester chenille yarn. (I used Luv's Gentle Joy Baby Blanket Yarn. Other options would include Bernat Pipsqueak, or Red Heart Buttercup.
Approx. 25 yds of worsted weight yarn for cuff.
US size H crochet hook (5.0 mm) and 7.0 mm
Scissors
Yarn Needle
All Set!
There you go! Now, go have some fun procrastinating your housework while creating a great addition to your craft fair inventory and your new Dust Mitt that works for you!
Thank you so much for checking out the Dust It Off Dust Mitt Pattern! I so appreciate your love and support!
xoxo,
Ashley
Please follow and like us: